Royal Water Damage is a IICRC Certified Firm
To get a head start on a healthier and cleaner home, the IICRC recommends hiring an experienced cleaning service provider. For those tasks that require a specialist (i.e. carpet, upholstery and hard surface cleaning), hire only certified professionals.

The IICRC provides a consumer referral service to locate trained and certified cleaning and restoration firms and technicians. Before hiring anyone: confirm that they are trained and certified in the type of work to be performed and ask for credentials; informally interview the company representative or technician; obtain a written estimate of the work to be completed, and receive a written contract or invoice confirming the total price along with any statements or guarantees.

Royal Water Damage is qualified to perform a variety of inspection-related services for floor covering manufacturers, retailers, specifiers, construction contractors, interior designers and consumers. Inspection services offered by certified inspectors may extend to a variety of flooring materials, including: carpet, wood, vinyl, ceramic tile and natural stone.


FREE ESTIMATES
215-657-2244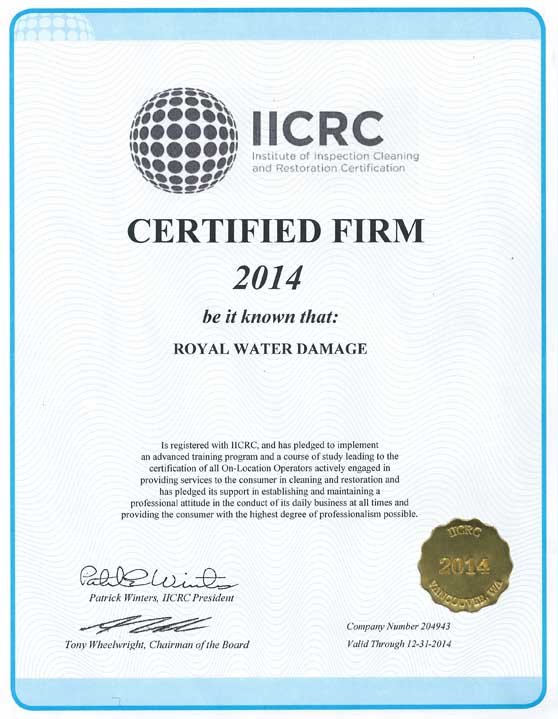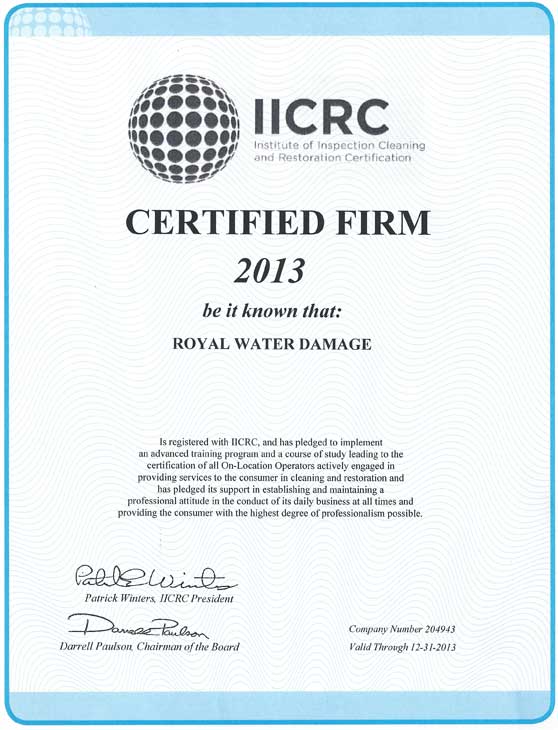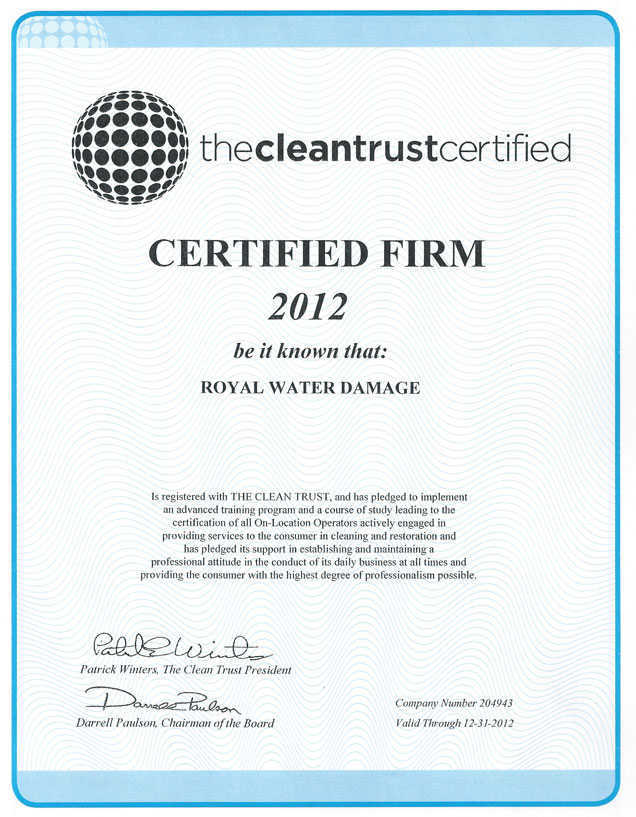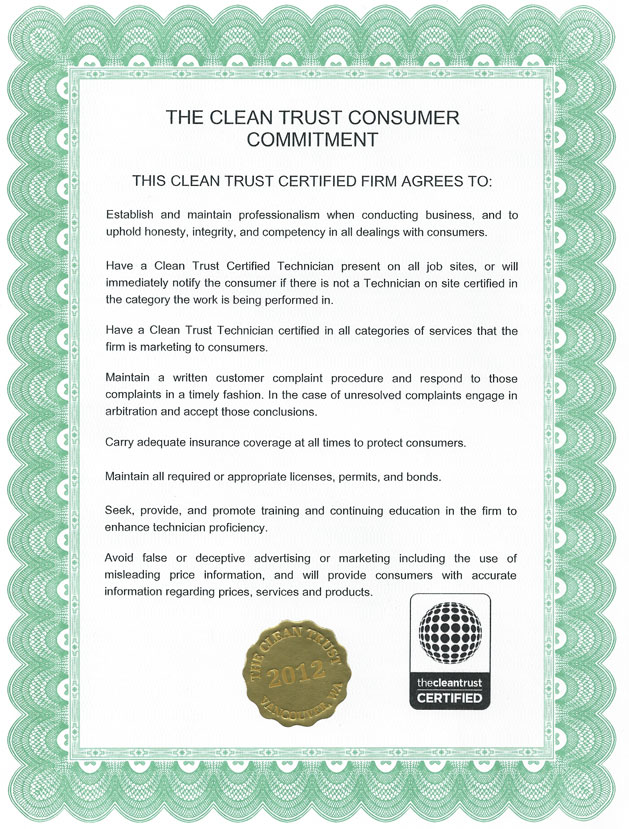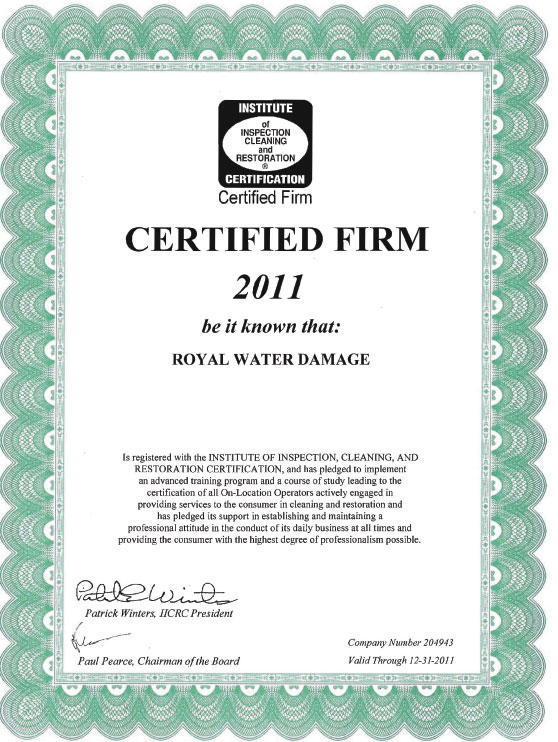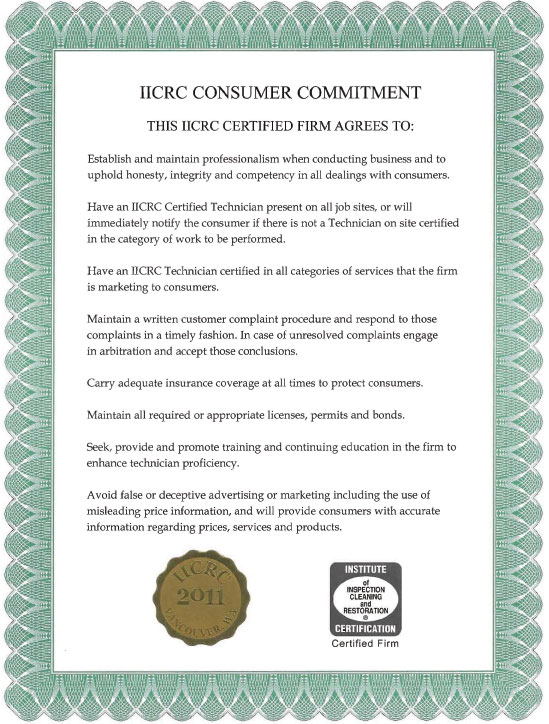 Feel free to browse our web site for more information about our company and services. Do not hesitate to call us if you have a question. Our privately owned and operated company strives on customer satisfaction.

If you have a Emergency or are looking for more Information please CALL US NOW:
FREE ESTIMATES
215-657-2244